{"event":"addToCart","ecommerce":{"currencyCode":"SEK","add":{"products":[{"name":"4 Baby Alpaca Yarn Balls + Free Pattern","id":"BABKIT","sku":"BABKIT","entity_id":"10688","price":"400.00","brand":"We Are Knitters","category":"Garnpaket","subcategory":"Garnpaket","variant":"","color":"","material":"Baby Alpaca","stock":"1","cost":"8.7805","margin":391.2195}]}}}
4 Baby Alpaca Yarn Balls + Free Pattern
Gratis frakt över 600  kr
Du får ditt paket inom 5-7 dagar
Beskrivning
Baby Alpaca is one of the most precious and softest wools worldwide. This animal of Peruvian origin lives on the alpine slide of this amazing country.
This wool has extremely high quality fibers and the balls are so soft and smooth that you wont stop touching them!
Knit this winter your beanies, scarfs and ponchos with Baby Alpaca and get the most out of your projects...
We suggest you to use 5MM needles or bigger.
Our wool yarn balls: 50 grams and 112 metres
Choose four Baby Alpaca yarn balls and you'll get a free pattern to knit a beanie with your new Baby Alpaca.
The pattern is available only in digital format and you will receive it by email at the time of purchase.
To knit this beanie you will need 2 yarn balls, one of each color*För varje speciell färggarnkula (strö, handmålat, slipsfärg eller annat) eller melerat (tie dye)) tillkommer +28 SEK på priset. Det kommer upp automatiskt när du väljer någon av dessa färger.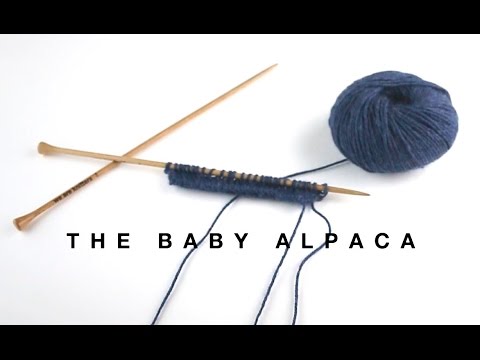 Garanti
VÅRT ULL, BOMULL OCH BABY ALPACA ÄR TILLVERKAT AV 100% NATURLIGA FIBRER, UTAN EN ENDA AKRYLTRÅD. (LÄS MER OM VÅRA PRODUKTER)
OM DU INTE KÄNNER DIG NÖJD MED DITT KÖP KAN DU RETURNERA DIN BESTÄLLNING INOM 14 DAGAR FRÅN DEN DAGEN DU MOTTOG DITT PAKET. DIN RETUR BEHANDLAS SÅ SNART VI TAGIT EMOT DE RETURNERADE VARORNA. (LÄS MER)
VÅRT WAK TEAM FINNS ALLTID TILLGÄNGLIGA VID FRÅGOR ELLER FUNDERINGAR. VÄNLIGEN SKRIV TILL OSS VIA VÅRT HJÄLPCENTER.
SPANSKA, ENGELSKA, FRANSKA OCH TYSKA.
Frakt
Gratis frakt vid köp över 600 SEK
Vid beställning idag får du ditt paket om 5-7 arbetsdagar